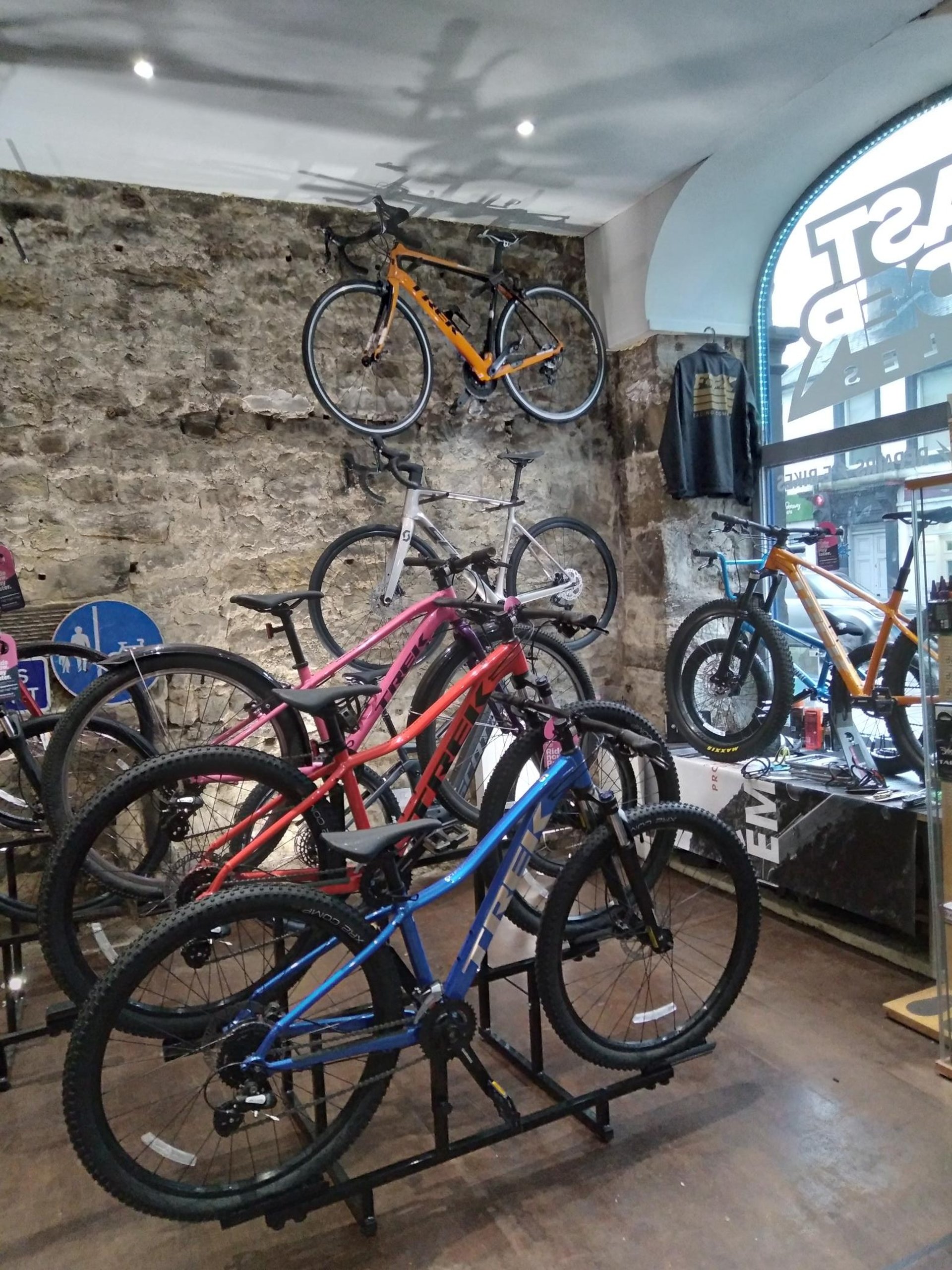 Fastrider Cycles -Your Local Bike Shop We can repair any bicycle. Bring your bike in and we will give you an estimate before carrying out any work. We aim to turn bikes around within a day or two depending on parts availability. Our reviews on Google show that our loyal customers are happy with our personal service.
We are an authorised Bosch Service Centre, and can perform diagnostics on all Bosch E-bikes.
Give the shop a call 07905 781072 to book an appointment.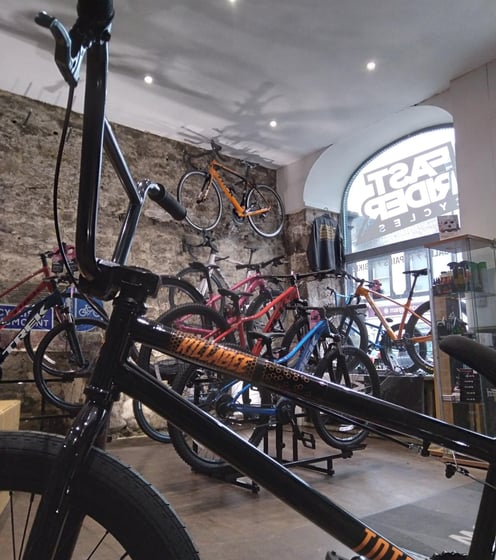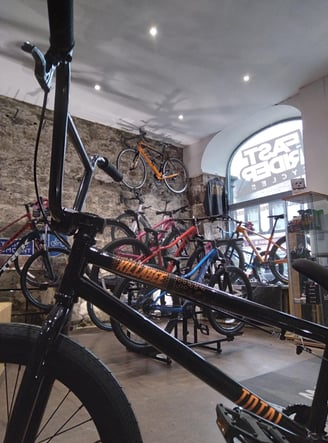 BRONZE: £45 excluding parts – check and adjust – gears, brakes, tyres, steering aligned, chain cleaned and lubricated, all bolts tightened.
SILVER £75 excluding parts – as Bronze plus clean and check hubs, bottom bracket and pedals, true wheels
GOLD £95 excluding parts – as Silver plus clean gears and drive train, re-grease hubs, headset, bottom bracket, seat post, road test.
E-BIKE SERVICE Electrical fault diagnostics – £40 per hour. In most cases we can find out the problem within the hour.
Software Update £30
BIKE BUILD Your frame and groupset built into a bespoke bike from £80. I offer great deals on Frames and Groupsets as i am an Official Shimano Re-Seller.
Fastrider are now dealers of Scott Bikes. Ive always loved Scott Bikes. I had Scott in the Nineties. They were always innovative in design, and lightweight. Fashions change but Scott are still at the forefront. Look around at a Mountain bike race in Scotland and there is always a Scott at the front. Similarly the Scott Foil is the road racers choice.
We were Trek dealers for 6 years and have great return business from Trek fans. We will continue to repair Trek and any other brand of bicycle.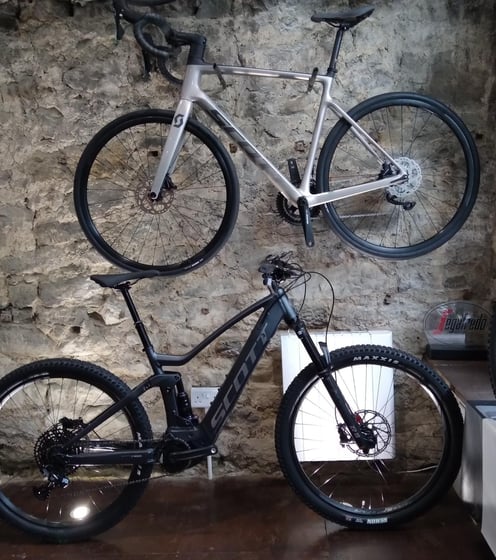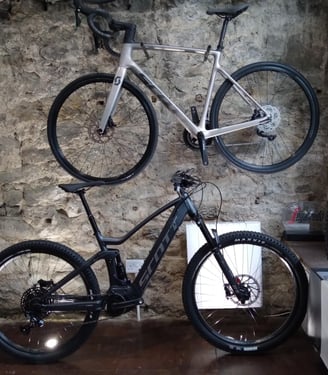 "Our reviews say it all"
check them out on Google
1. I ride a Scott every day
2. We can fix any bike
3. Fastrider started as a BMX shop
4. My brother and i were British 125cc Motorcycle Endurance champions in 2021, and were 2nd in 2022.
5. My family are all engineers. I grew up fixing things.
6. Fastrider are on the committee to bring a Pump Track and MTB trails to Stewarton
7. I love E-MTB, I don't need a motor, its just something different and FUN!
8. You can tell me all about your cycling holiday, because you are desperate to tell someone, and i am interested!
9. My Dad raced Bicycle Speedway for the Granton Griffins
10. I love any bicycle. Why be tribal? Embrace and enjoy.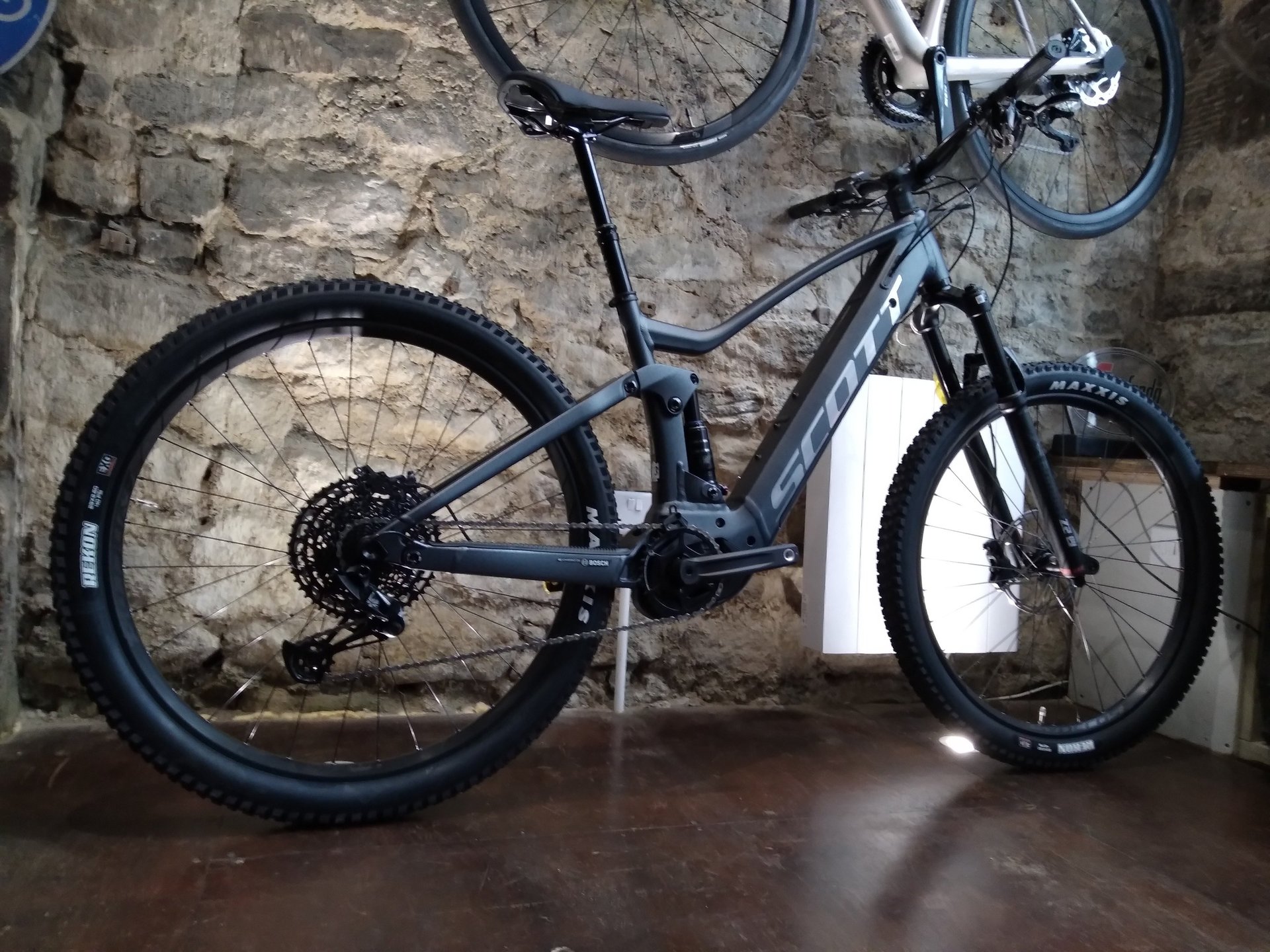 Cycling is the future - join us!